New World
{*{ pagination }*}
Showing 1 to 24 of 25 (2 Pages)
New World Boosting Service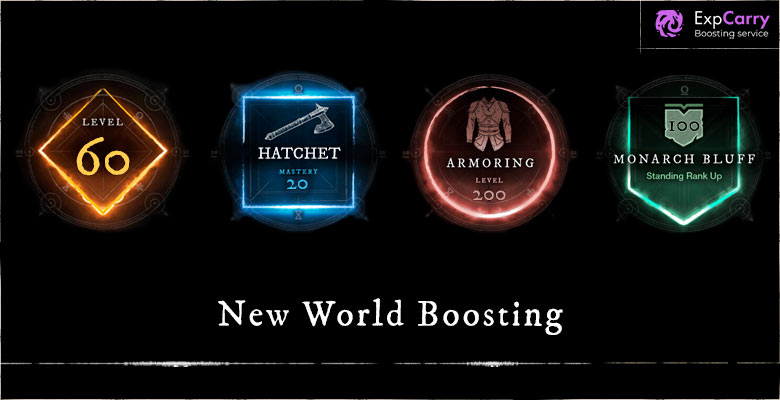 Quite recently, brand-new MMO at colonization era setting has released with its inherent trappings: pirates, conquistadors, guns, edged weapons, island, sieges & ships, ancient magic. Unlike so many MMO RPGs, in New World, all can try out all available content from about mid-level leveling — visit first dungeons, take part PvP, go crafting. All these activities are much more enjoyable also interesting at the maximum character development stage.

There will be a lot of obstacles in the future champion's way to achieving the desired result. To ensure that the playing process of the game from the very beginning does not cause negative emotions, we offer the help of real professionals in their business. Any difficulties will seem insignificant if you buy New World Boost on our website.

New World Leveling Carry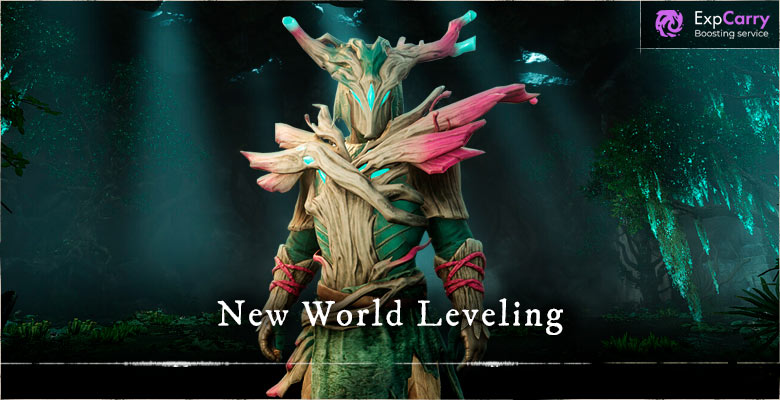 The developer's stated process is quickly leveled up in any way possible. Players can kill hundreds of enemies, go on expeditions, or even get experience learning professions. It's a very long and very time-consuming process, which is facilitated by factors number:
New World is an unexplored game, where a thousand users rush in hope of getting the maximum level among first.
The system itself does not allow ungrouped characters to manipulate objects/monsters. Hence, possible resources lack & plus enemies.
An option to enable PvP mode — in which case, users fight with aggressive players.
Bad class balance. Healers initially have much harder swing than warriors or gunners.
Considering that, the game is now — with leveling up in New World, there are some problems. One of the best ways to avoid them is to contact ExpCarry, a service that buys New World boosting services. For more information, contact the manager on Site or Discord.
There are a lot of ways to level up your hero in the game, but that doesn't mean that the process is going to be easy. For those who want to save a lot of time & get a ready-made character, we offer to buy New World Boost from ExpCarry service. We will do the work qualitatively, quickly & safely.

New World Boost Skills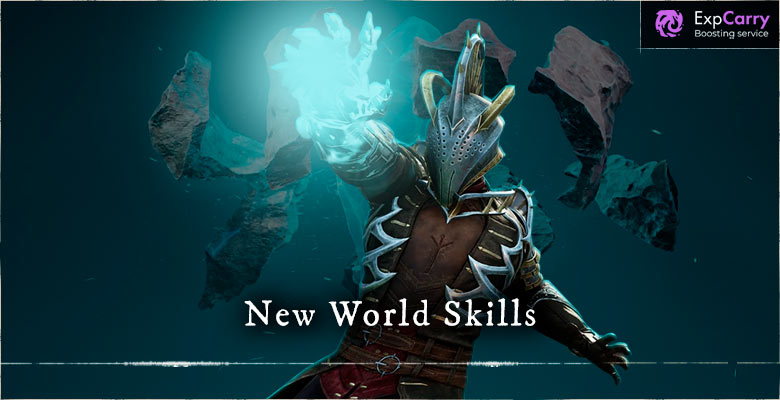 Main parameters in New World: Strength, Dexterity, Intelligence, Constitution, Focus upgraded by the hero himself for points that he gets when moving to a new level. Choose wisely — Skills Tree has its specific development system, so all can easily screw up your character.
As for secondary skills — things are different here: become weapon masters, players spend months slaying monsters around the continent, getting weapons points, putting them into development branches. It is not possible to select both & special currency is required for redistribution.
The weapon skills upgrading process is almost difficult as leveling — users spend a lot of time killing numerous enemies. A most effective option to start a game with an upgraded skill — buy New World Carry, available to any user. All is needed to do — contact ExpCarry manager, ask for details then wait for the result.
It may happen that you have mastered your chosen skill by half or more but abruptly decided to change the gameplay. It is possible, but it will take a lot of effort also real-time that not everyone has. We offer New World Boosting Service at the most attractive price from the real game masters for those who appreciate time and effort.

New World Boost Professions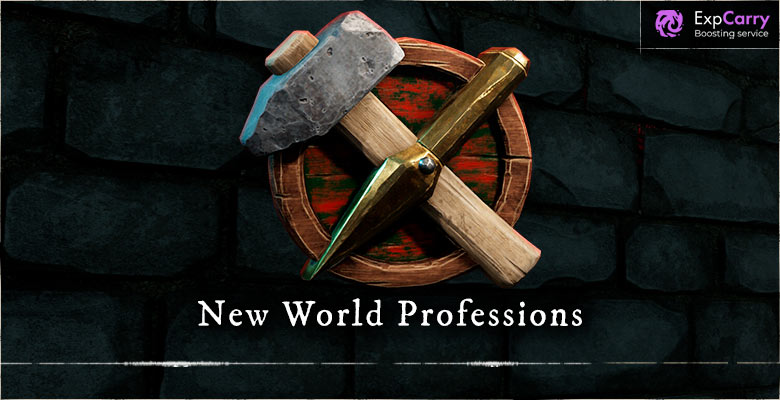 At the release time, there are a total of 16 possible professions to choose from, divided into a gathering — 4, Refining — 5, and Crafting — 7.
One of the hardest things in the New World now is to level up your chosen profession. It takes a ton of time also effort to achieve maximum proficiency. Even with a relatively low populated server, not to mention games start — there are a huge number of gamers wanting to upgrade their skills plus gain an advantage as quickly as possible.
New World profession's system is much more extensive than in other MMO — collect necessary resources from one profession, process them another and only then create desired items, raising skill in third. In other words, access to the best New World armor and weapons goes through three difficult stages — not everyone has the patience to reach the end.
Items created vary in quality, from ordinary gray to legendary orange. Here are a few examples of the coolest items that created with professions in the New World:
Flawless Grand master's Spear.
Honor bound Rapier.
Opus blade.
For those who want to see real growth of their hero's power, ExpCarry service offers the best option of professional development — New World Boost. To get it, just contact the manager, clarify all details and also make a purchase!
If you have chosen to become a merchant in the market or just want to produce cool things on your own, we offer help in quickly boosting any profession. All you need to do is buy New World Boost & wait for our professional to do the job.

New World Expedition Boosting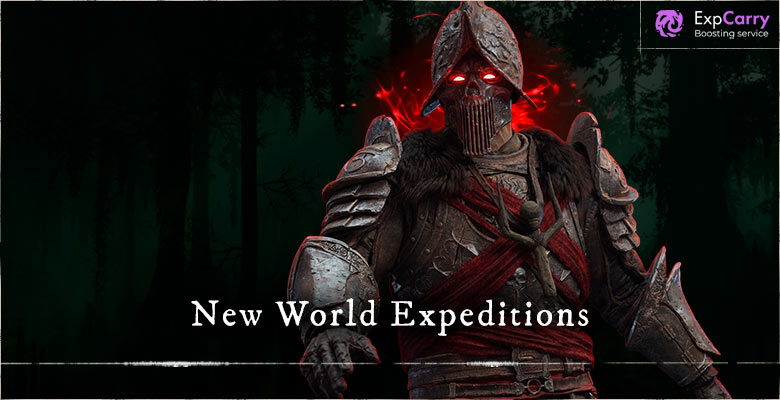 At times of release, 6 expeditions are available to complete. Each one differs challenged, the content offered, and final rewards:
Amrine Excavation — Excavation of an ancient temple, accessible by groups of 5 gamers level 25 also above.
Starstone Barrows — first expedition continuation, but for a group of 3-5 gamers level 35+.
The Depth — minimum group size to pass be three people, the level threshold is 45+. Some good New World armor and weapons drop inside.
The Dynasty Shipyard is a dungeon designed for a group of players 55+. The minimum composition is 3 people. Inside — medium quality items suitable for almost every chosen character development.
Garden of Genesis — Expedition for max-level heroes, inside which heroes can take valuable rewards. The minimum group size is 3.
The Lazarus Instrumentality — finally important New World dungeon. Recommended level — 60, group size — 3 people, inside — legendary items plus materials for professions.
New World Expeditions — similar dungeons in other MMOs, but they are much more complex and interesting in content terms: participants interact with the surrounding area, solving secrets, various traps and mazes, strong enemies, and bosses. Even getting into an expedition –the task is difficult because opening requires a special key, which is issued only once, in other cases, it has been created in their hands.
The reward for group torment — equipment, experience, and resources for making things. The fastest and most effective way to complete an expedition and get rewarded is by New World Boosting from ExpCarry! Our team consists only of proven artists who guarantee results just in time!
We are well aware that not only newcomers but also experienced players often can't find a group to play together. If the PvE aspect is what you came to New World for, we offer to buy New World Boost to everyone. If you place an order you can be sure that the work will be done in a quality and just in time!

New World PvP Boosting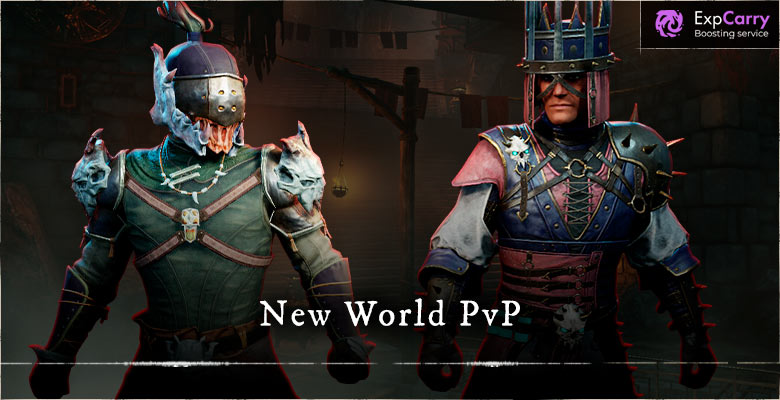 As of the New World release, PvP mode offers a limited number of activities for those who love to cross blades with other players. Battle fans can take part in:
Battles for control points located in specific territories. The victorious side gets a fort, valuable rewards, and a nice bonus of increased experience points plus influence. It's easy enough to get involved — need to take close to a location where your chosen faction is already laying siege.
According to battlegrounds with Outpost rush name where teams of 20 by 20 people meet. Upon entering Outpost rush, gamers must perform a variety: kill enemy characters, gather resources, surrender them and capture certain objects. New World battlegrounds are the ability to build and improve fortifications, fight mini-bosses and also enlist the strong allay help. All can enter solo as well as in groups of five.
Combat against real players has always relied heavily on management skills, and battles in a largely uncharted game are far more challenging and also demanding. Our experienced PvP wizards are ready to take responsibility for a successful battle completion — just contact the ExpCarry manager, clarify all the nuances and buy New World Boost for the PvP game aspect.
If you came to New World for the sake of large-scale battles in the open world & on the battlegrounds, we offer help in the first steps in the chosen direction. Simply buy New World Boost and our PvP masters will do their best to make your first battles easy and your character gains significant advantages.

How it works?
1

Choose necessary services on our website, if you need more information you can check online chat

2

Add the items you choose to your shopping cart. There is also an opportunity to use discount coupons and certificates.

3

Place your order using the payment method convenient to you.

4

After receiving the payment, you will be contacted by our manager to begin the service and to clarify the details of the order. It is always advisable before you purchase the service to negotiate the start time, the terms of performance, and the convenient time of the game.
Reviews