ExpCarry Blogger
How to Get 1440p Resolution and 120 FPS in FFXIV Using MacOS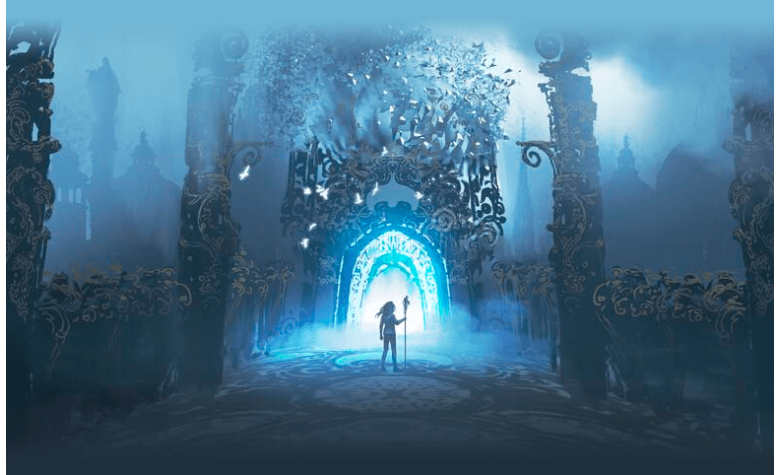 An Open-Source Community Launcher will enable players on MacOS to run FFXIV at 120 FPS.
Final Fantasy XIV didn't have a good run when it was introduced to Mac. The game was initially available to the Apple-based OS in 2015 during its first expansion, and it was plagued with various bugs and performance issues. With the recent release of Endwalkers and integration of Metal API, players can now farm FFXIV Gil on Mac once again. Gamers can run the popular MMORPG with 120 FPS on a 1440p resolution.
Open-Source Community Launcher Enables 120 FPS at 1440p
Final Fantasy Online is a gorgeous game you would want to run at 120 FPS. The MMO has many aesthetic and beautiful features that can only be appreciated if players with FFXIV accounts run at a specific frame rate. This was only made possible after the transition from OpenGL to Metal API.
Players can run up to 60 FPS when they launch the game from FFXIV's official Mac launcher, and this is only if they are running it in modest settings. However, an Open-Source Community Launcher has been developed to enable players to run on 120 FPS. Players should still note that they will still need to use the official wrapper in conjunction with this custom app called XIV on Mac.
The creators of the custom launcher claim that their project significantly outperforms the Square Enix's official wrapper. The Open-Source tool allows a more effective and efficient instance because it has native support for the latest macOS and Apple components. Many Redditors have agreed with these statements, as many have experienced better gameplay than using the default launcher.
How to Run FFXIV on 120 FPS in MacOS
For players looking to play FFXIV on 120 FPS at 1440p in MacOS, they will need to download and install XIV on Mac. Players should remember that they still need the official launcher on their computers. After opening the game, you can change and optimize the frame rate and Resolution in the in-game settings.
XIV on Mac also supports popular mods such as Anamnesis, Dalamud, GShade, and IINACT. The tool works optimally even on M1 MacBook Air that is on power saving mode at mid-settings. The game can be run on various FPS, depending on your current device. M1 Max can hit 120 FPS, while M1 Pro maxes out at 75 frames per second.
FFXIV System Requirements for Mac OS
Before running FFXIV on Mac, you have to ensure that your device can handle the game. If your specs are running at the minimum, you should not attempt to reach 120 FPS even when using the Open-Source Community Launcher. Here are the system requirements for FFXIV:
Supported OS: macOS Catalina 10.15, macOS Big Sur 11.1, macOS Monterey 12.4, macOS Ventura 13.0
Applicable Model: iMac (Retina 5k, 27-inch, Late 2014) or higher.
RAM: 4GB
Available Memory: 80GB and above
Graphics: Radeon R9 M295X or higher
Screen Resolution: 1600x90
Internet: Broadband Internet Connection
Best Optimized Settings
If you want to prioritize performance over better quality, then there are specific optimization options you could do after launching your game. If you think your device is strained too much, lowering several quality improvements can boost your FPS. Implementing these settings, on top of using FFXIV on Mac, can help players reach 120 frame rates. Here is the best setup for optimal performance for Apple Products:
Display Settings
Main Display – Main GPU
Screen Mode – Full Screen
Resolution – Choose Native Resolution
High-Resolution UI Settings – 100% (HD) - Standard
Default UI Size – 100%
Character Lighting – depends on your preference
Frame Rate – cap your FPS to ensure optimal performance
Graphic Settings
Enable wet surface effects – Enabled
Disable rendering of objects when not visible – Enabled
Use low-detail models on distant objects – Enable if running on a low-end device
Real-time Reflections – Off
Edge Smoothing (Anti-Aliasing) - depends on your pc
Transparent Lighting Quality – depends on you
Grass Quality – optional
Parallax Occlusion – Off
Tessellation – Normal or Off
Glare – On
Map Resolution – High
Shadows
Self – Display
Party Members – Display
Other NPCs – Display
Enemies - Display
Shadows Quality
Use low-detail models on shadows – Enable
Shadow Resolution – depends on your pc
Shadow Cascading – depends on your pc
Shadow Softening – depends on your pc
Texture Detail
Texture Filtering - Anisotropic or Disabled
Anisotropic Filtering – depends on your GPU
Players should remember that Final Fantasy XIV had a lot of issues before, so they shouldn't expect everything to run smoothly. Make sure to check your Mac's specs, so you can optimize the settings to make farming FFXIV Gil more efficient. Don't forget to run the Open-Source Community launcher to experience the game at 120 FPS.