Other
ExpCarry Blogger
21 Dec
If you're looking for the best CS:GO gambling sites, you've come to the right place. This guide will show you what to look for in a good CS:GO gambling site and how to find the best one. With so many ...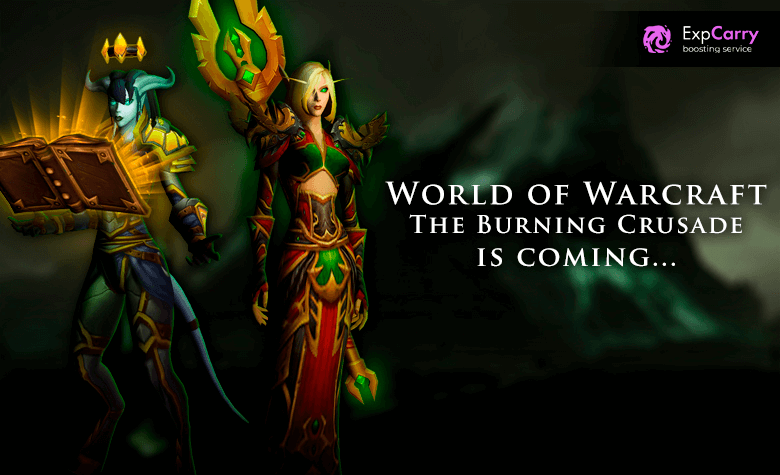 The Burning Crusade
29 Aug
World of Warcraft TBC is coming…For those who are in the steam tank, we remind — the Burning Crusade expansion is about to be released. So if you wanted to level up your character, get a couple of i...
If you love to play games and want to keep up to date with the industry, then news on ExpCarry is the correct choice. Following our news, you will be able from an ordinary gamer who does not know what to answer the question "why is this even needed?" become a real connoisseur and properly explain to anyone who wants to know that video games yesterday, today and tomorrow are a culture that is growing and developing, that this is an important part of our life. Game news will allow you to increase your erudition and learn many interesting things about what people can do in this world. Or maybe someday you will get into the development team, and we will write about your brainchild?
A wide range of information covered by gaming news will give you the opportunity to stay on top of gaming news, announcements and industry developments, including in technical terms. Today, many new technologies are emerging, virtual reality helmets blow the mind and stagger the imagination, the thought of developers is pushing the industry and forcing iron manufacturers to comply. It is significant to know the system requirements of games in advance before making a purchase. Otherwise, the novelty may simply not work on your PC.
Announcements, trailers, system requirements, art, screenshots - it's all clear. Well, what else? There is so much more and so much more! We write gaming-related news, highlight high-profile scandals and rumors, exhibitions and films on games - and even this is not all the gaming news that we have. We also cover gamer tournaments and major industry events like The Game Awards.