ExpCarry Blogger
Lost Ark Gear Progression Guide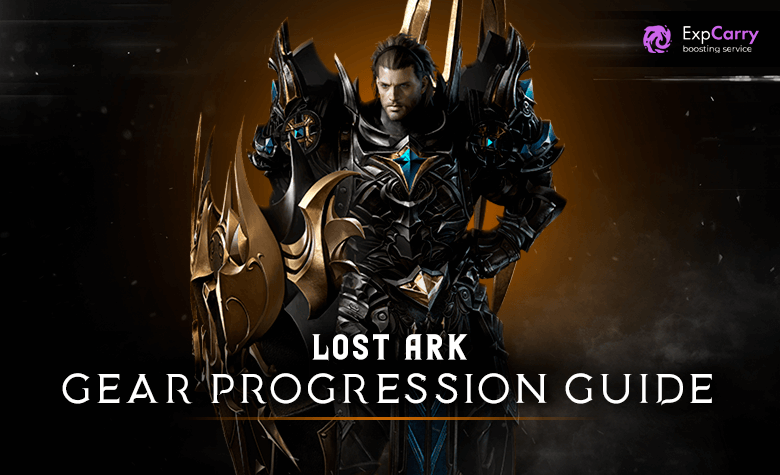 Discovering the Secrets of Armor in Lost Ark: A Comprehensive Guide to Equipment and Progression
Welcome to our in-depth guide to armor in Raiders of the Lost Ark, where we reveal the intricacies of the game's equipment and how it affects your gameplay. We will take you step-by-step through the process of collecting the best gear, all without breaking a sweat. So sit back, relax and enjoy your journey through the world of The Lost Ark.

Understanding the Basics: Equipment and Armor in Lost Ark
In Lost Ark, your equipment is a direct reflection of your seeker's strength. Armor comes in four stages, ranging from the weakest to the strongest: rare, epic, legendary, and relic.
Aside from the basic attributes like rarity and level, armor also possesses a quality attribute. Quality only impacts the additional effects of the armor, without altering its other characteristics. However, a higher quality will result in a stronger character overall.
Having powerful equipment is essential in Lost Ark as it opens up more opportunities for your character. For example, venturing into the most challenging continent with only 340 armors would be futile. This is why Lost Ark is particularly demanding when it comes to farming and enhancing your character.
Acquiring top-tier equipment requires consistent participation in raids and dungeon runs, as well as the tedious task of gathering vast amounts of resources. Not everyone has the patience or endurance for such an endeavor, but worry not – we're here to help you navigate this arduous process!
Tier 1 Progression — North Vern and Rohendel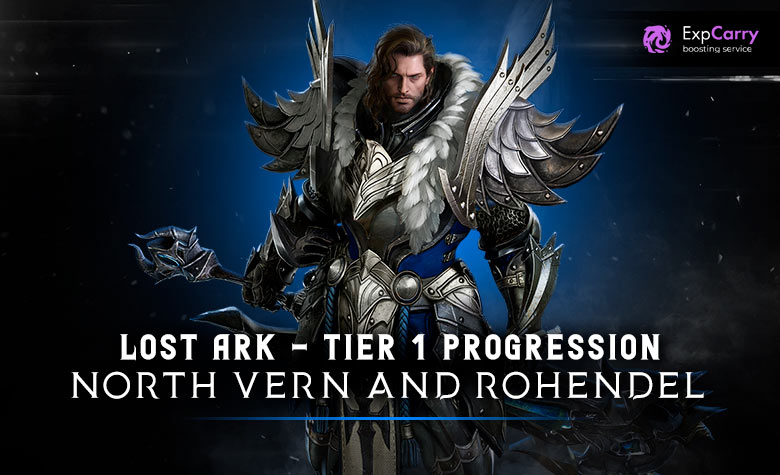 250 Item Level:
Once your character has reached maximum development and completed the necessary missions, you will receive level 250 items. Simply complete all the main quests to gain access to high-level PvE content.
250-302 item level:
The next step is to tackle the first level of the Chaos Dungeon, where your hero will collect level 302 gear.
With this gear, you can now attempt the Ur'Nil Guardian Raid and collect a significant number of components inside to improve your equipment. You can also complete all the errands in the first region, which will give you access to the Abyssal Dungeons and the Shushire Continent. Alternatively, you can continue questing on the Shushire Continent to obtain 302 items.
302-340 Item level:
Continue to complete daily quests and collect as many components as possible to upgrade your equipment. Ideally, enchant each item by +2.
Form a party and clear two Abyssal dungeons: Demon Beast Canyon and Necromancer's Origin. This will give you epic equipment for your hero. You can also turn rare items into epic ones at the Recycling NPCs.
340-460 item level:
Don't forget to complete chaotic dungeons, raids and quests to gain useful items for upgrading. Aim to have at least +8 on all character items by this point and complete the Guide Quest to proceed to Rohendel.
Once in Rohendel, be sure to complete the mandatory quest chain to gain access to more challenging content.
The final stage is to complete the new Abyssal Dungeons: Hall of the Twisted Warlord and Hildebrandt's Palace. Heroes are rewarded with Legendary sets, and you can also upgrade Epic armor to Legendary.
460-600 item level:
Continue to gather resources from known locations. At this level, you'll need to have +15 equipment to play comfortably.
Complete the Conductor quest to gain access to the third location - Yorn. Complete all the necessary tasks in Yorn to unlock more challenging PvE content.
To speed up the collection process without taking up too much time, consider the options presented at the end of this guide. A project manager will be able to answer any questions you may have.
Tier 2 Gear Progression — Yorn and Feiton
Related Product